AC-9900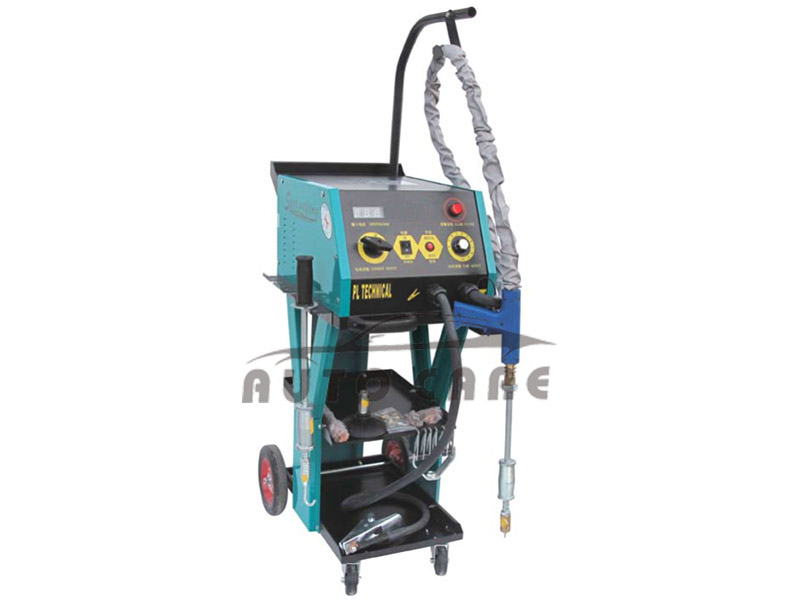 Traditional spot welding

AC -9900
Brife: AC-9900 is for car body workshops. It allows welding monopoint 1 face with a gun for small repairs, hammered, patchwork and nails poses, pins, discs, rivets. You just need to set the power and time to weld different depth of car body iron plate.
1.Voltage monitor automatically;
2.Automatic overheating protection ;
3.Precise time adjustment system;
4.Heat, meson, vertical pulling, spot welding, flatten,
waveform line, triangle shim etc welding;
5.Digital display;
6.Large puller and waveform welding;
7.230V/400V can be ordered;
8.Pneumatic pulling tools.
Technical parameter

Model

AC-9900

Power supply

2ph 400V or 1ph 230V

Max current

2000-5400A

Output voltage

6-13V

Welding depth

0.8+1.0mm

Cables

2*2m*55mm2

Transformer winding

Aluminum

Packaging Size

70*46*100cm(0.322CBM)

Gross Weight

60kg

Packing

Carton

Certification

ISO CE

Code

110000

MOQ

1 set