ACB6250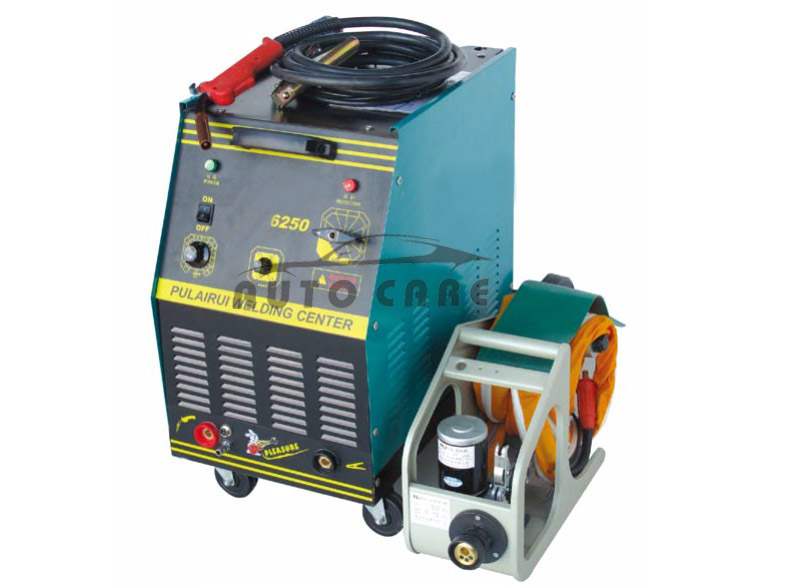 Traditional MIG

ACB6250
Brife: ACB6250 is single phase MIG welding machine mounted on a wheeled undercar-riage suitable for small or large shielding gas bottles. The machine is designed for use in the automotive and light sheet weld industries. External wire feeding device with 5m cable, lenthened the welding distance to 8m.
1.Automatic inspection of input voltage;
2.Automatic overheating protection;
3.Multi-layer bridge commutation;
4.4-wheel driving device for feeding welding wire;
5.Package complete with torch, earth clamp, pressure regulator,blocking cream, nozzles, fuses, gas pipe and fasten chain;
6.Welding with mild steel and stainless steel; 7.<< Euro torch connector >>;
8. 230V and 400V power supply can be ordered; 9.Torch 3m, earth clamp 2m(cable lenth can be ordered).
Technical parameter
Model
ACB6250
Power supply
1ph 230V or 3ph 400V
Input power
9.8KVA
Duty cycle
35%
Welding current
35-250A
Insulation level
H IP21
Transformer winding
Aluminum(coper can be ordered)
Wire dia
0.8, 1.0mm
Wire tray
200-300mm
Packaging Size
88*42*65cm(0.24CMB)
Gross Weight
80kg
Packing
Carton
Certification
ISO CE CCC
Code
203000
MOQ: 1 Set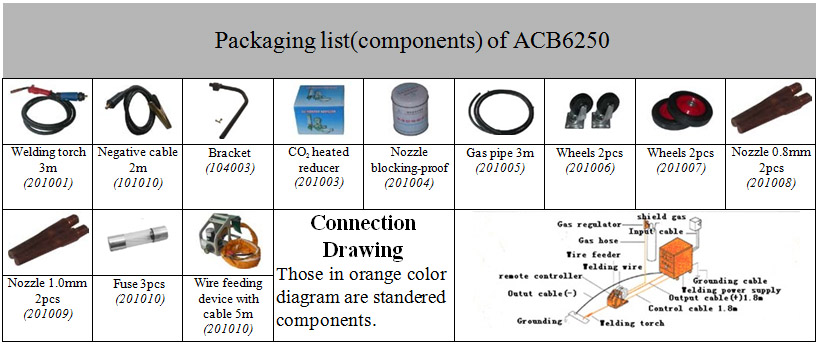 Wechat/whatsapp:

008613589890436
Next: Next:no